Recent Posts
21
« Last post by toyminator on March 10, 2013, 11:41:24 AM »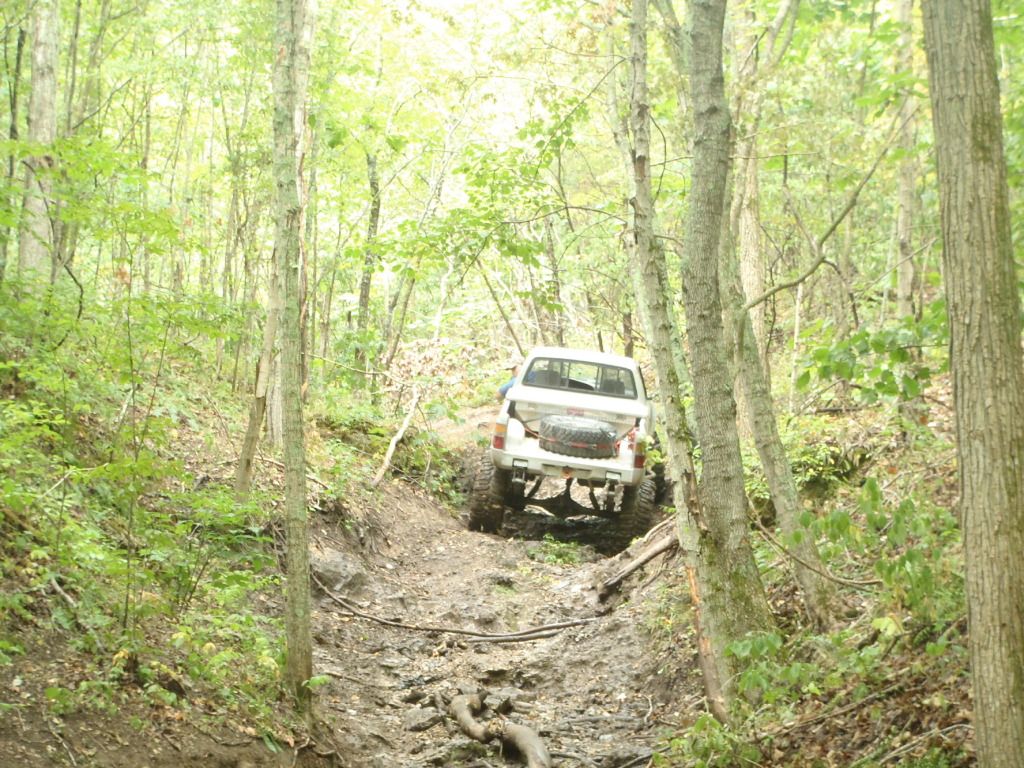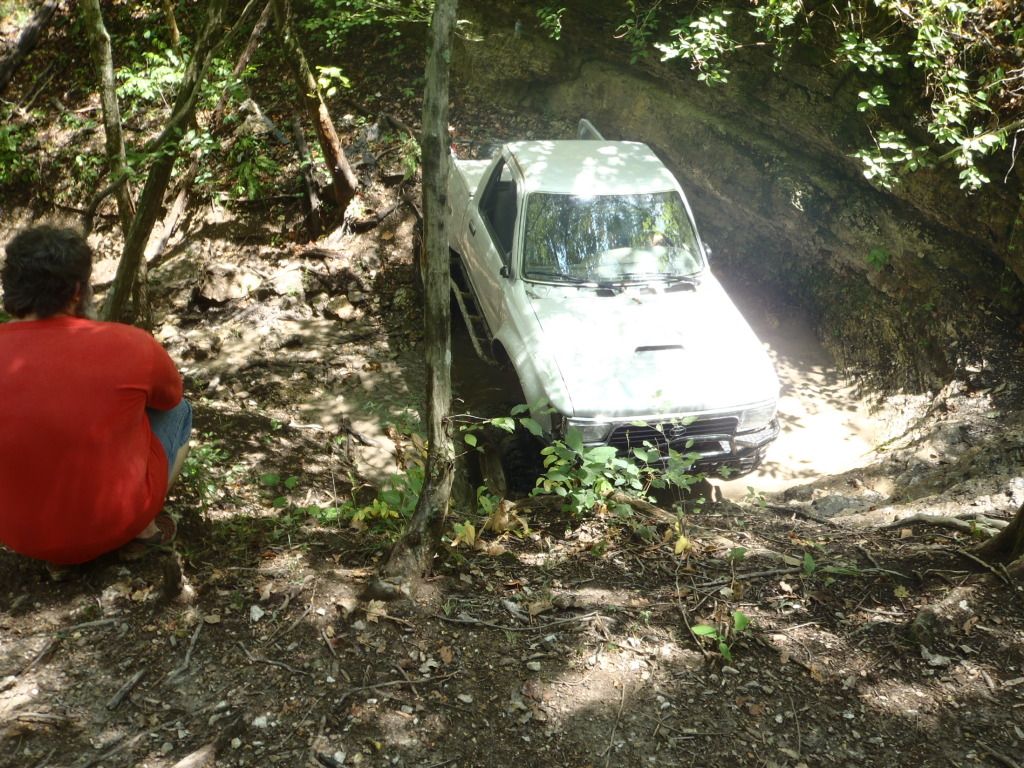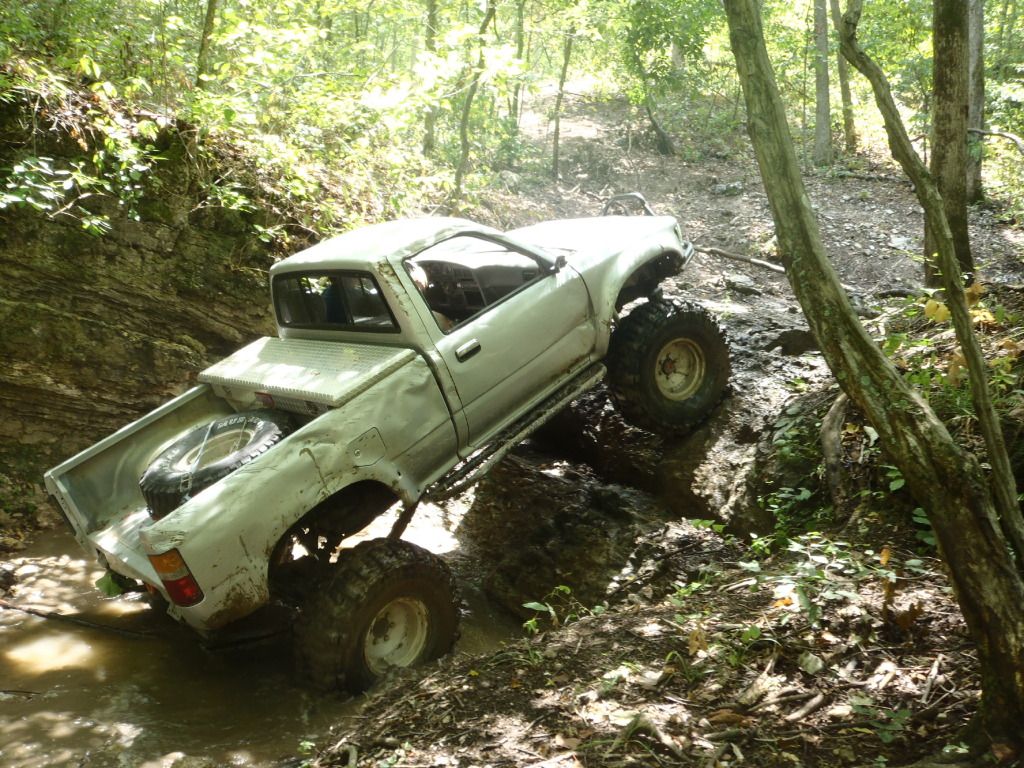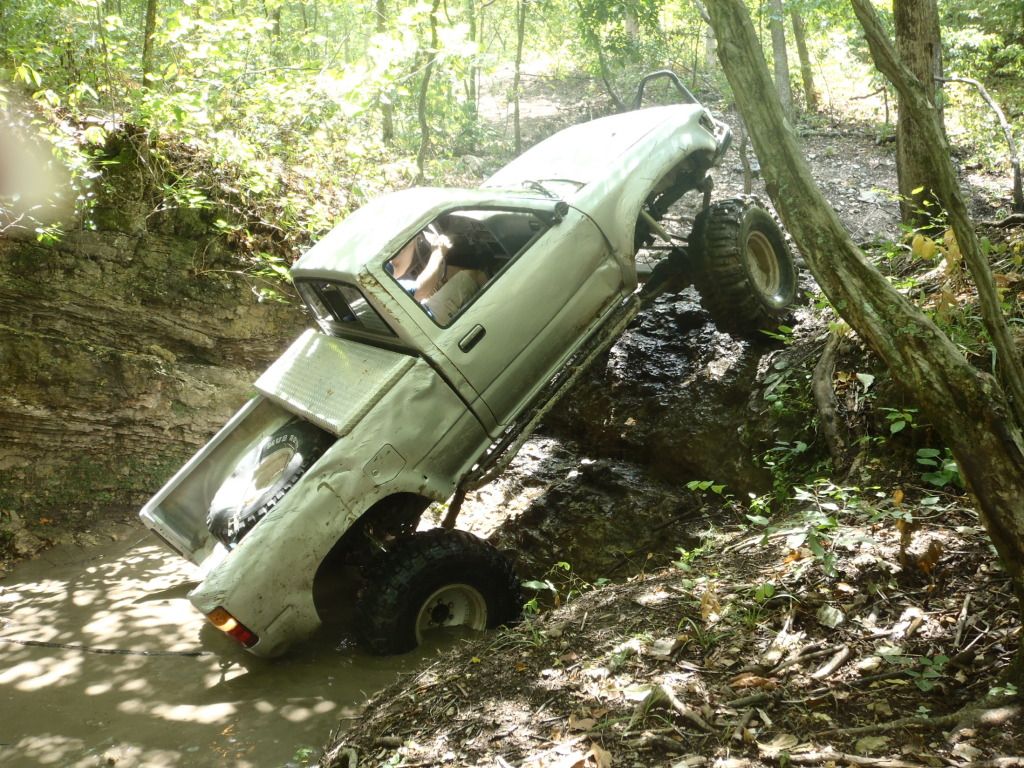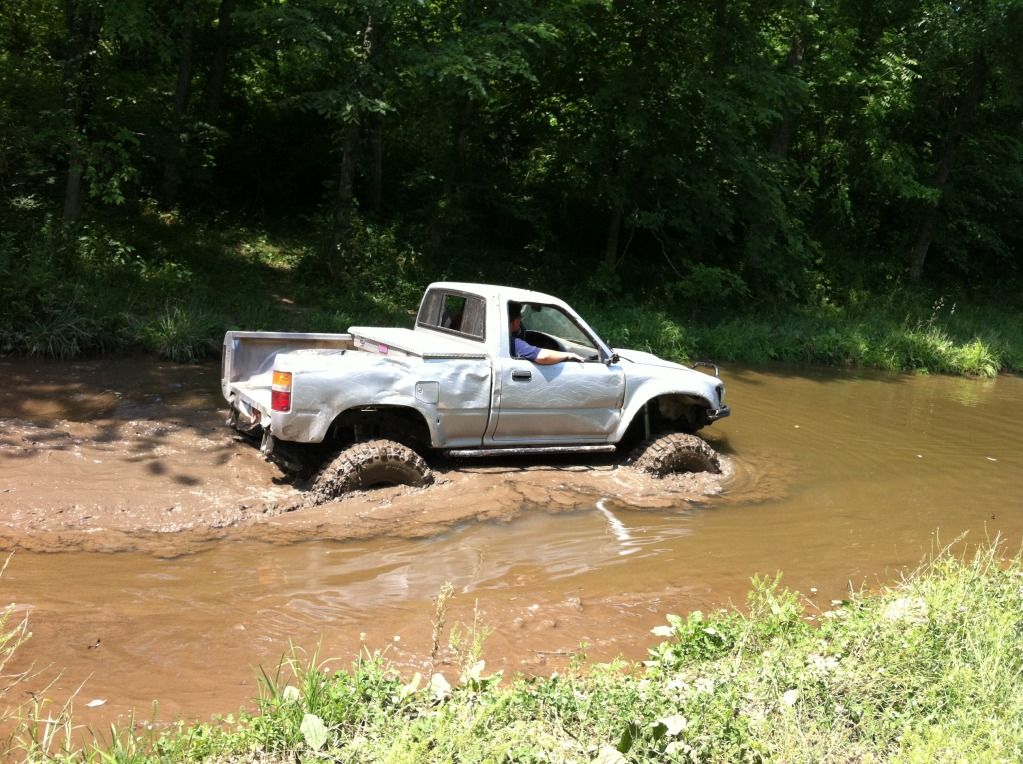 22
« Last post by toyminator on March 10, 2013, 11:36:37 AM »
Are there any updates on this build. I'm curious to see how it turned out.

Been wheeling it for a year and a half now. Love it. Only issues were the power steering pump is not strong enough for 37" tires, and I had a couple of Jegs thermo switches for the cooling fan go bad.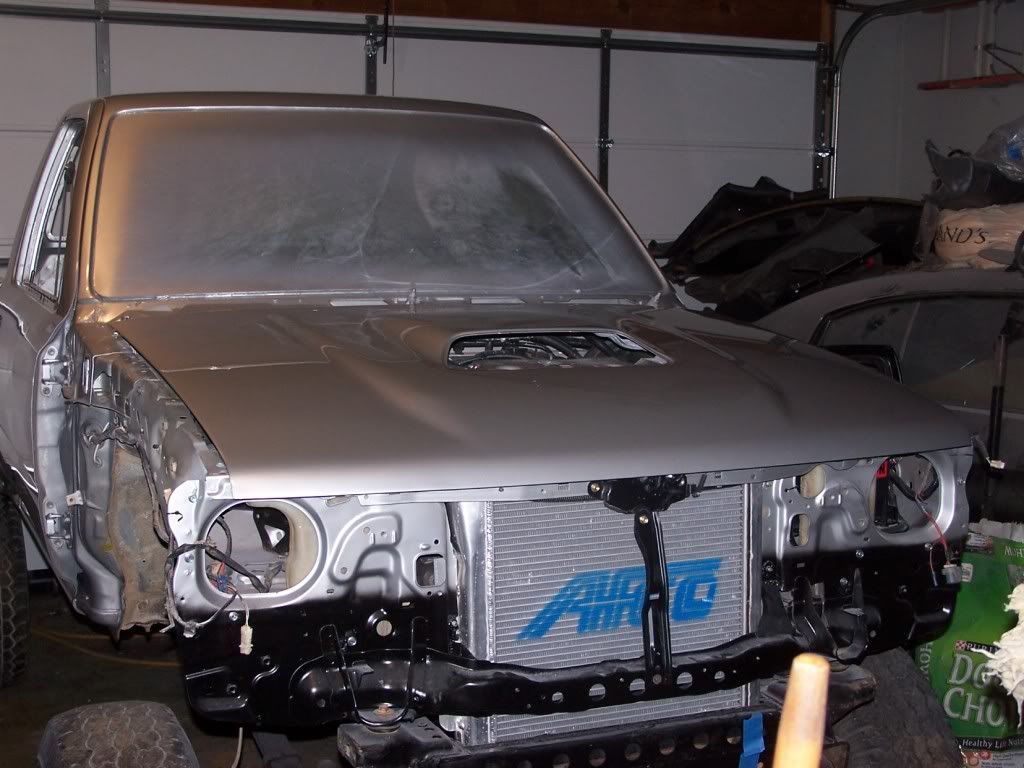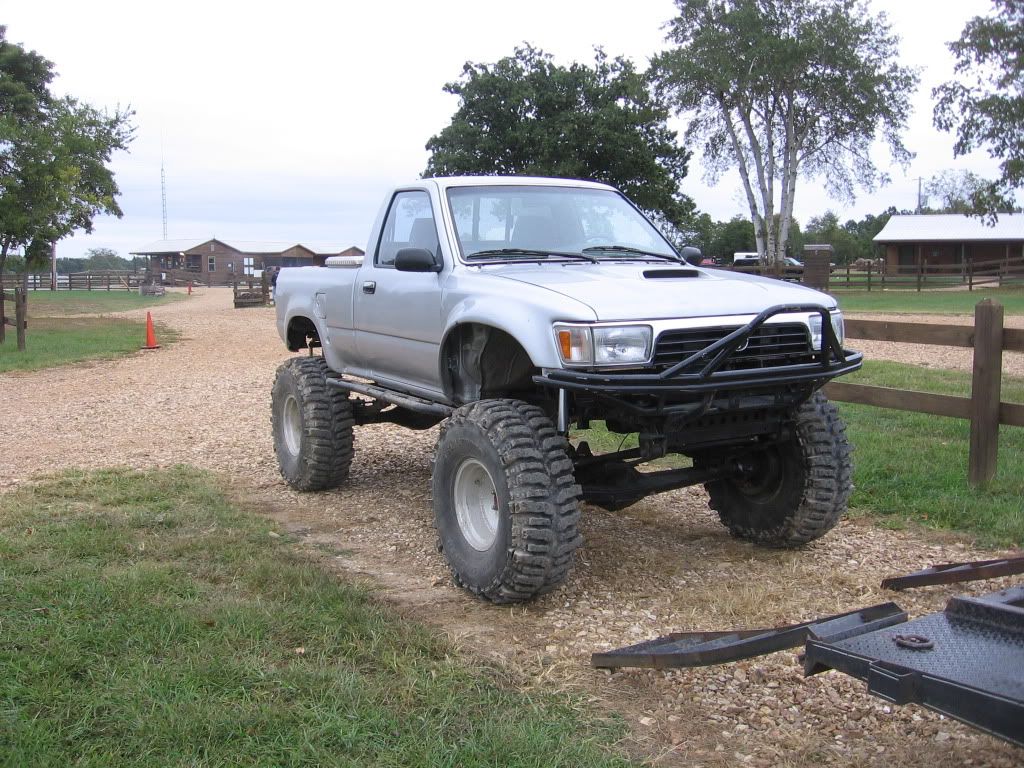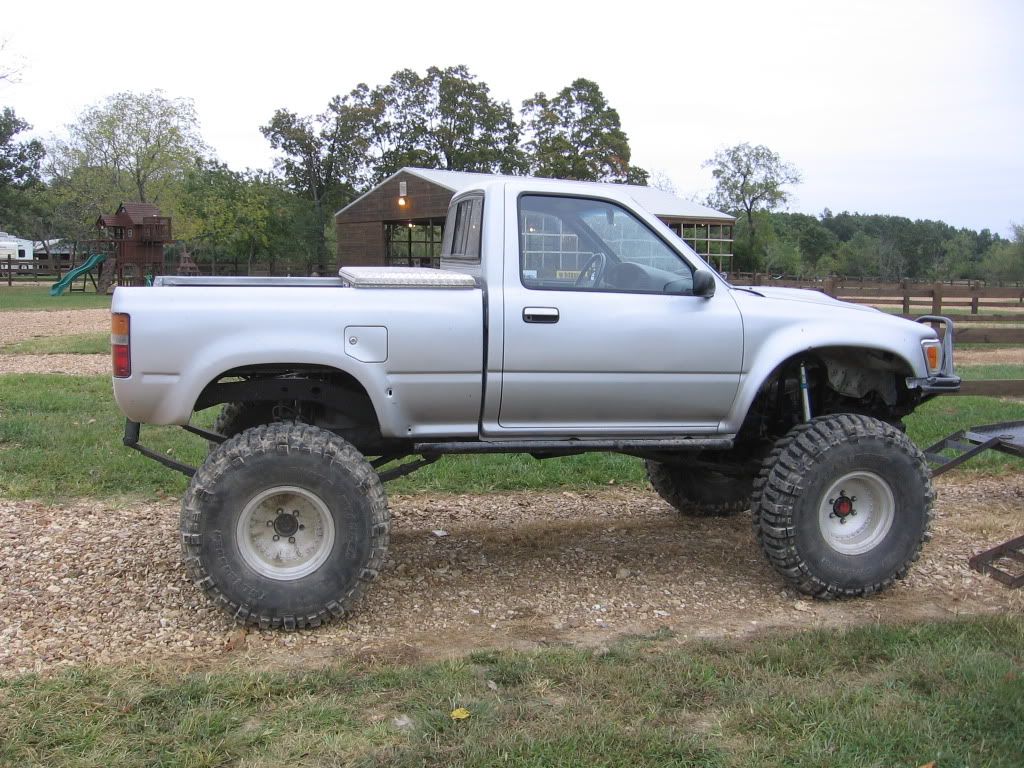 SHORT VIDEO AT fLATNASTY OFF ROAD PARK. --->
http://www.youtube.com/watch?v=4tdFo2q9ZEg&context=C40f63dbADvjVQa1PpcFNk_JINBkRjKg5I8tZBOIWbYQHkRwJGdh8=
23
Hi Cebby,

It's part of the main ECU. As much as it would have been nice to run the 5 speed, it is just not worth it, so I am going with your suggestion of running a Suprastick.
So I picked up an early LS400 gearbox locally cheap, I'll swap the oil pump and input shaft over. Interestingly the bellhousing, flex plate and torque converter are the same part numbers for the A650.

I have the first two weeks in March booked off to get started...

Next headache, headers!
24
« Last post by Cebby on January 28, 2013, 05:46:23 PM »
Thanks for the diagrams - it looks as if the 5spd uses a 2 piece output shaft (looks as though the 35713 & 35770 mate together before getting to the output flange). I wonder why it's built that way...

Does the VVTi 1UZ in your LS utilize a separate box to control the trans or is it part of the main ECU?
25
So after more reading, more researching and more playing I have decided to go with "plan B" which is exactly what Cebby Suggested (Thanks), run the existing gearbox, and use a Suprastick to control it.
There is no way I am going to get my transfer case mated to the A650E without very expensive custom output shaft and casing adapter.
This is a bit of a shame as I like the 5 speed ratios, and it would have been nice just to use factory management to control engine and gearbox, but I don't think the enormous cost and effort is worth the minimal gain. I also learnt that the A6560E are also not as tough as the old A340, and have heard from an expert that they are not great off road as they have been prone to oilstarvation at large angles.
My next concern was that I had also read that the VVTi 1UZ on stock management throws a fit if it can't detect a gearbox, and won't rev properly. I decided to test this and disconnected the autobox controls on my LS400 and tried to see if I can hit the redline, in 1st. The engine revs and pulls as it should. (Private road, obviously, you need a really suprising amount of space to redline a stock LS400 in 1st!
Fot the sake of "search" if anyone is interested, the ratios between the two are:
4 speed Gearbox - A340E (30-40LE) - Also A340F (stock Hilux)
Ratios 1st:2.804 , 2nd:1.531 , 3rd:1 , 4th:0.705, Reverse: 2.393
1998-2000 Lexus LS 400
5 speed Gearbox - A650E
Gear Ratios: 1st 3.357 2nd 2.180 3rd 1.424 4th 1.000 5th 0.753 Reverse 3.431
Yeah, I'll need to sort out my 3.58 Final drive
I calculated that with the diesel final drive (A02B), I am theoreticly geared to hit 233mph at 6000RPM on 33s lol
26
With the correct bellhousing, yes.

Was the 1UZ a A340 native engine, or a VVTi one?

How you control it may well depend on that!
27
« Last post by AWSUMDC on December 24, 2012, 10:20:05 AM »
Are there any updates on this build. I'm curious to see how it turned out.
28
« Last post by AWSUMDC on December 23, 2012, 04:53:42 PM »
Need to set up a section for the 120 platform of trucks now.
Hey guys, I'm new here.
I'll be swapping in a stroked 2uzfe from a 4Runner, Tundra, or Sequoia into my 2005 Tacoma. Going to get some Lextreme goodies for it like the rods and a stroker crank. May even super charge it but not sure yet if I really need that given it's a rock crawler.
Anyway, the engine I'm going to need to get is the VVT-i motor so I'm guessing I'm going to need the motor, wiring harness, cpu, fly wheel, torque converter, gas pedal, and possibly the ignition switch and key. I have the bell housing already and they use the same transmission.
Here is what it's going into.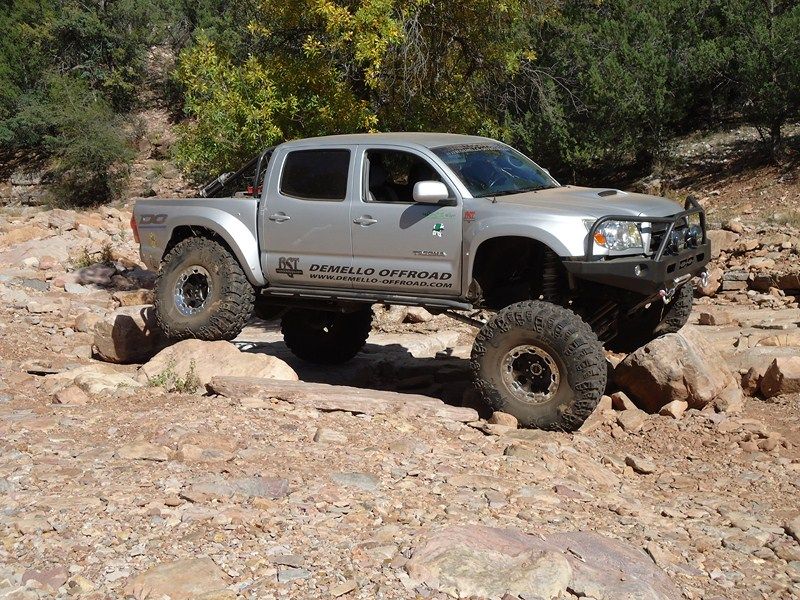 I've been doing a bunch of research here already and love the information you guys have here. I'm sure I'll be asking a few of you some questions when it comes time. One I have already is how the best way to go about searching for a donor vehicle. I live in california so I'll need to use a vehicle that is the same age or newer. Don't want to go Lexus because I need the low end torque.
Thanks again guys and love the site.
29
« Last post by Project-Man on December 23, 2012, 07:34:56 AM »
North Island , New Zealand here , I have a 1UZ in a 1991SSR-G Surf
30
Thanks Cebby.

I know the output shaft swap is doable when migrating between versions of A340, but it looks like it was too much of a long shot to hope that this interchangeability A650 series! (My donor is a 99 LS400, so its the later 5 A650E, which I guess explains why no one seems to have done it).

More reading (now I have the donor car parked next to my truck I'd better get stuck in..)

VZN130 (A343F gearbox) output shaft:
Part 35771 (Output shaft)

UCF20 (A650E gearbox) output shaft:
Part 35770 (output shaft)

I guess if the actual tail sections are still interchangeable I could get a hybrid shaft made up (A fried had this done for his 1UZ Bowler project, so has contacts) It won't be cheap, but it it means I can run with stock management, stock driveshafts etc, it might not work out that much more expensive, and would be "neater" solution.


The Suprastick looks good. That's plan B sorted (Factory Box, 1UZ bellhousing, Suprastick to run it) - That has to be the path of least resistance, but when did guys like us ever take "the easy option"?