1
« on: June 06, 2010, 09:34:25 PM »
I just got my 1uz swap basically done. I still need to do the body work to the truck but its running and driving.
Here is the truck before the swap.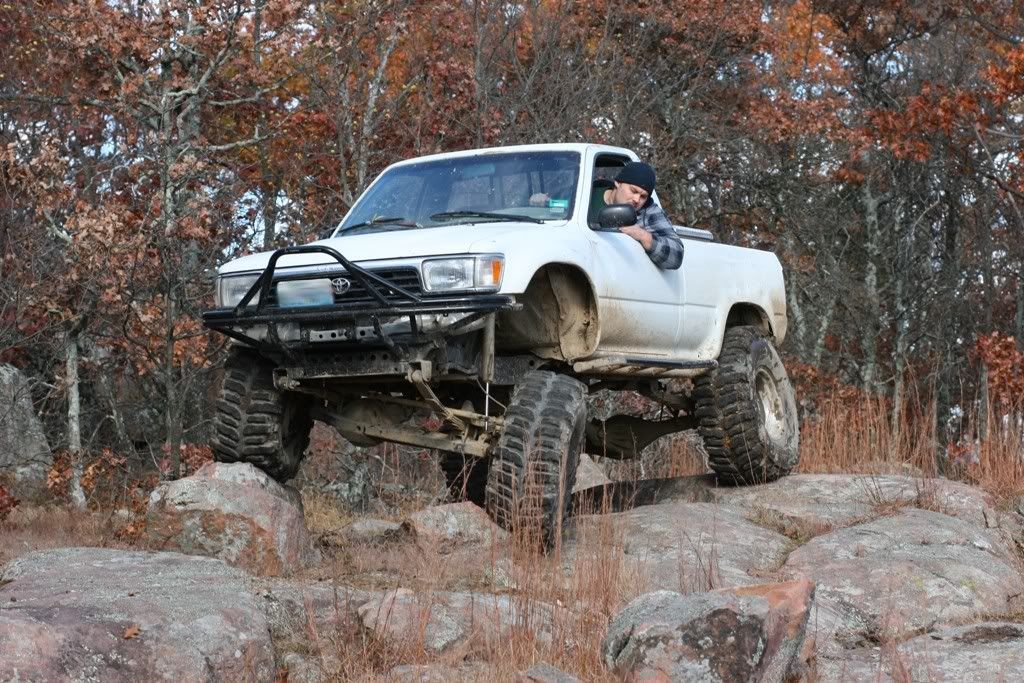 My 22re had just clicked over 250,000 miles and was tired. In the midwest sometimes wheel speed is necessary because the rocks are wet and muddy and my 4cyl just didn't have it. It was either a rebuild or upgrade. I was contemplating installing a Ford 5.0 from a wrecked parts 88 Mustang GT that I got cheap when I stumbled upon a Lexus SC400. I bought it for my GF but it had a few mechanical problems but I bought it anyway. I was looking on some lexus forums for help fixing the problems when I saw that the Lexus engien was a popular swap in Australia and New Zealand. I have to say that until then the thought of a Toyota v8 had never occured to me. Its just that American mentality that only the "big 3 make v8's" :dunno: Oh well. I starting researching it and found that it could be done with all bolt on stuff. I started looking on craigslist and found that I could get whole lexus parts cars for under $1000. and some of their shipable parts sell for lots of money on Ebay. All in all I acquired 3 parts cars, all for $600.00 or less each. 2 LS400's and 1 SC400. There are slight differences in the 2 versions of the 1uzfe, all of them external. Researching other swaps told me that there are components of both versions that are needed to make this swap using all toyota parts. For a solid axle truck the SC400 version is the most desirable. for IFS then the LS400 is what you want. I will cover the other differences later on.
I started this swap last february. Yes its been a year but I've had a lot a crap going on and...well you older guys who own homes will know what I'm talking about.
Here we go. Hereis the doner car. Its a 1992 SC400 It had 95,xxx miles on it as was owned since new by a middle aged woman. Very well kept car. I was luck and scored one without traction control. The traction control adds more extra junk to the engine and electronics issues.